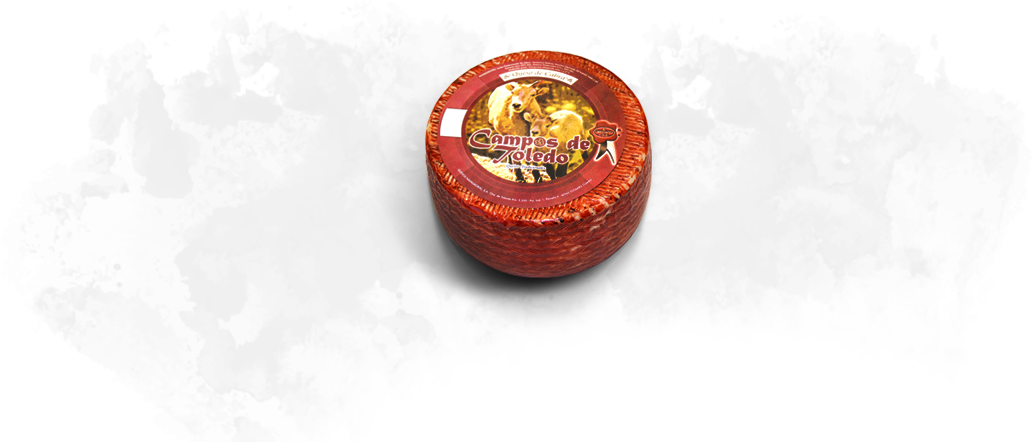 Several studies have shown that consuming goat's milk can be beneficial to our health. Accordingly, the demand for products made from goat's milk has increased over the past few years.
Goat's milk is an essential part of a child's diet, as it can be digested quickly and easily, thereby preventing gastro-intestinal problems.
Goat's milk is especially recommended for women who are nursing: they are advised to drink 3 glasses of goat's milk or to eat 2 slices of goat cheese per day. Women who are pregnant should drink 2 glasses or milk or eat 2 slices or cheese. Children and adolescents should have 2 glasses of milk or 1 slice or cheese. Adults should have 1 glass of goat's milk or 1 slice of goat cheese per day.
Toledo goat cheese is made from pasteurized goat's milk produced in the Toledo mountains and the Madrid sierra. These areas are rich in thyme, rockrose, heather and fragrant grasses, which give our cheese its distinctly delicious flavour.
It is made throughout the year. The maturity is for a minimum of 30 days, the rind is natural and it has a paprika colour. The interior of the cheese is white, with evenly distributed eyes.
Our goat cheese Campos de Toledo is described as creamy and mild with a very distinct flavour.
All of our cheeses are made without any food additives and free of lysozyme, natamycin and sorbates.
Without gluten.
Technical Sheet
Product Ref.: Goat Cheese
Elaboration
Product obtained from fresh goat's milk.
Ingredients

Pasteurized Goat's milk.
Lactic Ferments
Rennet
Salt
Calcium Chloride
Maturation
Minimum 30 days
Physical-Chemical Analysis
ParameterSpecifications
Dry Extract (%)min. 58%
Fatty Matter (%)min. 28%
Fat in dry matter (%)min. 45%
Sodium Chloride (%)Aprox. 1,5%
Nutritional Values
420 kcal
Protein22 g /100 g
Fats35 g / 100 g
Saturated Fats24 g / 100 g
Carbohydrates, of which sugars0,1 g /100 g
Salt1,5 g / 100 g
Sodium550 mg / 100 g
Calcium820 mg / 100 g
Sales Unit
PresentationRound cheese, block format
Packing Unit
Type of packagingVacuum packaging and Cardboard box
Units per box2
Update: Issue 4
Validity: Since January 2017
For more information about our products please write to our commercial department, we will get back to you as soon as posible: