Quesos Navalmoral
In Quesos Navalmoral, we combine the cheesemaking tradition of our grandparents who, since 1960, have been working in the sector using the latest technologies in the manufacturing processes, thus obtaining products that comply with the European and International Standards and with an exquisite quality.
We work with excellent quality raw materials from the Mounts of Toledo, Castilla-La Mancha area, which stands out for its rich production of sheep, goat and cow's milk.
In addition to making pure sheep cheese, pure goat cheese and Iberico cheese, we also manufacture the famous pure sheep cheese with Manchego Designation of Origin.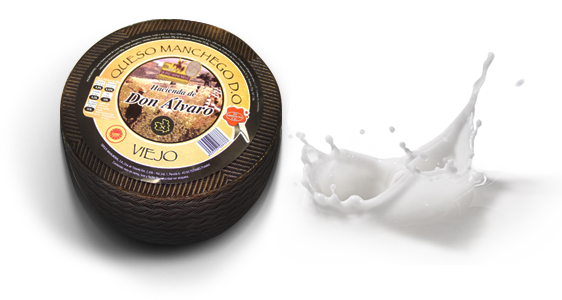 Manchego Cheese
Designation of Origin
The Navalmoral Cheese is made in the region of Castilla La Mancha, from sheep's milk of the Manchega breed, with a minimum maturation period of 60 days. The Manchega sheep graze in the fields of La Mancha, thus producing a peculiar milk that contributes to give the rich and characteristic flavor to the aforementioned product.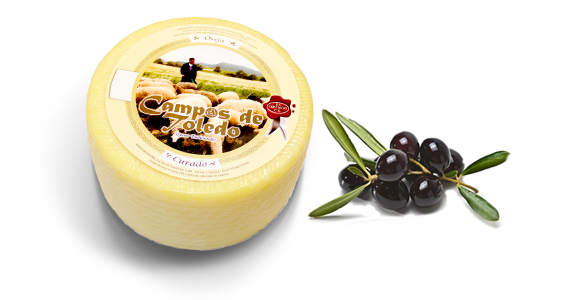 Sheep Cheese
The Sheep's Cheese is made with sheep's milk from the area of the Mounts of Toledo, with a minimum maturation period of 60 days. It is a typical type of cheese that is produced in various factories of the Spanish geography. The Navalmoral Cheese produced in our factory combines the artisan character with the technology and quality standards of our own time.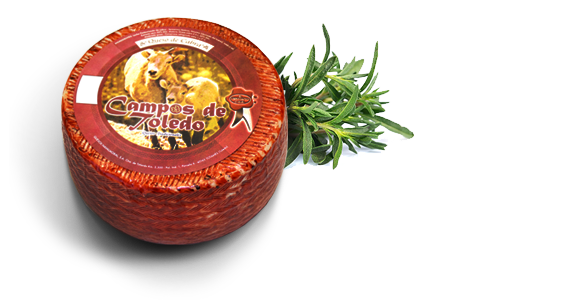 Goat Cheese
The Campos de Toledo Cheese is made with pasteurized goat's milk from the area of the Mounts of Toledo and of the Madrid Mountains, areas which are rich in thyme, rockrose, heather and aromatic pastures that make our Navalmoral Cheese an exquisite delicacy to the palate.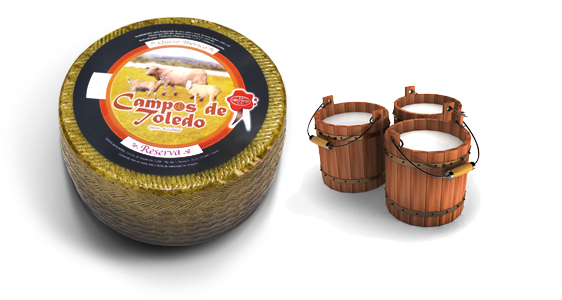 Iberico Cheese
The Iberico Cheese is the most popular blended cheese in Spain, and according to the proportions established in 1987 by the Spanish Cheese and Butter Manufacturers Association, this cheese that must contain a maximum of 50% of cow's milk, minimum 15% of goat's milk and minimum of 15% of sheep's milk.